Palen Family Genealogy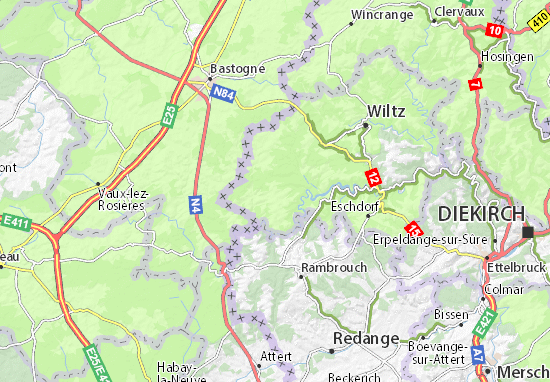 Daughter of Josef "Joe" Palen and Anna-Catherina Pletschette of Luxembourg 
Born: 12 May 1824 in Harlange, Wiltz, Diekirch, Luxembourg.
Baptized: 1824 Roman Catholic in Luxembourg.
Married: Henry Joseph Talbott (1819-1910) on 27 March 1846 in Honville, Bastogne, Luxembourg, Belgium. 
Children: Anne-Marie Christine Talbott (Bonne-Compagie), and Anne-Marie Leocadie Josephine (Nicolas) Talbott.
Died: about 1920 in Hollange, Fauvillers, Luxembourg, Belgium. Exact burial location is unknown. 
Fauvillers (German: Feitweiler, Luxembourgish: Fäteler, Walloon: Faiviè) is a Walloonmunicipality of Belgium located in the province of Luxembourg. On 1 January 2007 the municipality, which covers 74.11 km², had 2,071 inhabitants, giving a population density of 27.9 inhabitants per km².

The municipality consists of the following sub-municipalities: Fauvillers proper, Hollange, and Tintange.
Fauvillers: Church of the Sacred Heart (1877)
Luxembourg
Luxemburg (Dutch, German)
Province of Belgium